Guide Light Can Save Your Life and Your Loved Ones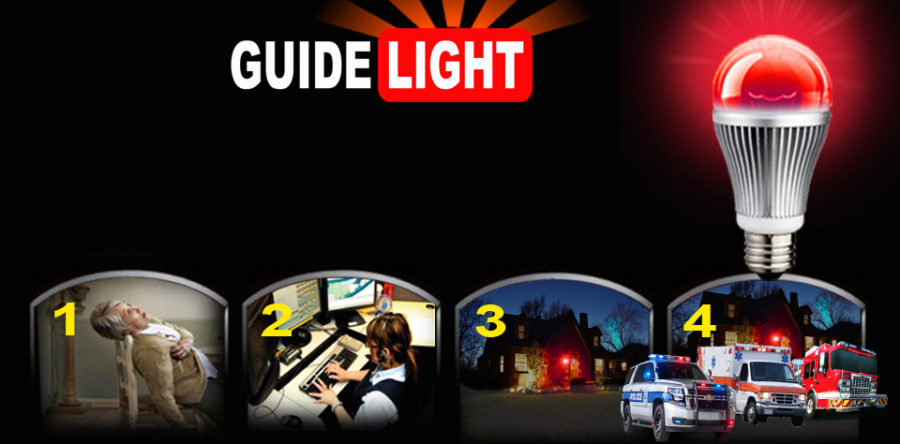 How much is your life worth to you?
What if…there is an emergency?
What if…you or your loved ones need fast medical attention?
What if…first responders can't find your home in time? What would be the outcome?
What's the worst that can happen to you?
Before first responders can help you, they need to find you first. They need your help in identifying your home. If your house is more visible it will save them valuable time. Especially at night or in inclement weather conditions. The time wasted locating your home could be the difference between life and death.
Guide light is only 3 watts and it's visible from a distance of up to 5 kilometers.
No more delays, (pause) no more wasting time looking for house addresses, first responders now can find your house faster.
Statistics show that people who are saved during a heart attack are shocked on average within 5 minutes and 30 seconds from the time the 911 call is made.
You don't realize how quickly everything can fall apart until it does.
Guide Light can save your life and your loved ones.
Studies show that 80% of strokes can be prevented. It's important to work with healthcare professionals to lower your personal risk.
National Stroke Association is committed to helping reduce the incidence of stroke. Sign up for our email updates to learn about the latest prevention tips and research to lower your risk of having a stroke.
In the United States alone, roughly 800,000 people per year suffer a heart attack. That's quite a number of men and women of all ages coping with a painful medical issue; often regardless of their state of health.
Even though heart attacks don't typically discriminate, a chilling reality is how many women die within a year after their attack occurred. Heart disease is unfortunately very common in females, so much so that it takes more female lives every year over breast cancer.
Heart attacks happen as a result of blocked arteries, or the heart not getting enough blood supply. These are without question considered to be medical emergencies, so if at any point you are feeling any of the warning signs of one developing, get to a hospital. Treatment can come in the form of bypass surgery, stents being placed into the patient, or by a cardiac specialist administering medications.
Is there a way to prevent a heart attack, or possibly know when you may be developing one? Experts say the vast majority of heart attack patients have several common warning signs just days leading up to their attacks that if known, could possibly save someone's life.
Anyone can fall. But as we age, our risk of falling becomes greater. That's the bad news. The good news is that falls can be prevented. The first step to avoiding falls is to understand what causes them. For example, poor balance, decreased muscle and bone strength, reduced vision or hearing, and unsafe conditions in and around your home can increase your chance of falling. Staying safe and on your feet is a matter of taking some steps to protect yourself.
You can prevent falls by making the needed adjustments to your home and lifestyle, and by making sure you eat well, stay fit, and use whatever devices will facilitate your daily life while keeping you safe. Your independence and well-being are at stake. Take action!