Four Simple Ways to Improve Your Bathroom Safety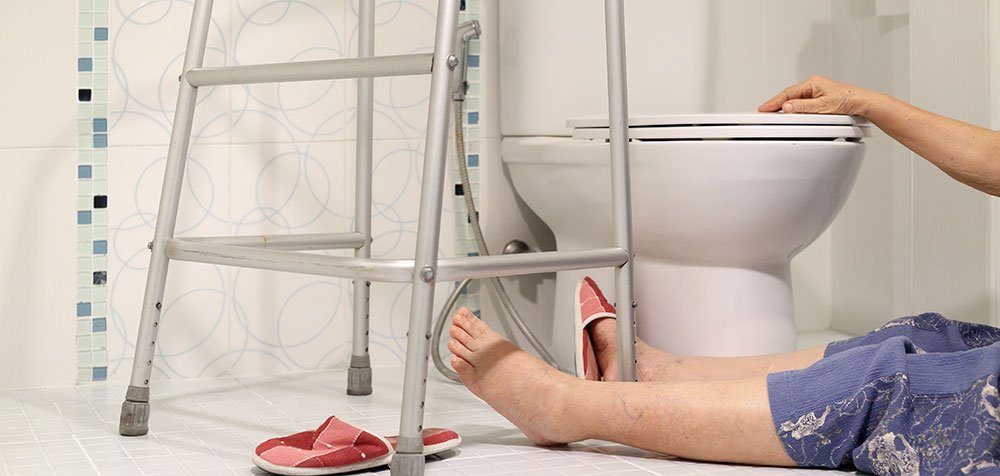 When we think about potentially unsafe rooms in our homes, our minds jump to thoughts of kitchen fires, furnace explosions, and electrical fires. While these are all serious hazards, kitchens and furnace rooms aren't the most dangerous place in the house. In fact, the most dangerous room is usually also the smallest – the bathroom.
Think about it! While in the shower, our vision is compromised and we're at our most vulnerable. Even when we're out of the shower (or tub), bathrooms often have slippery tiles and hard surfaces, making them one of the most unsafe places in homes. For senior citizens aged 65 and older, it is estimated that slips and falls account for 60% of all injury-related emergency room visits and 50% of all deaths resulting from injuries.
In order to keep you and your family injury-free, here are four tips on how to make your bathroom safer:
Replace Old, Slippery Rugs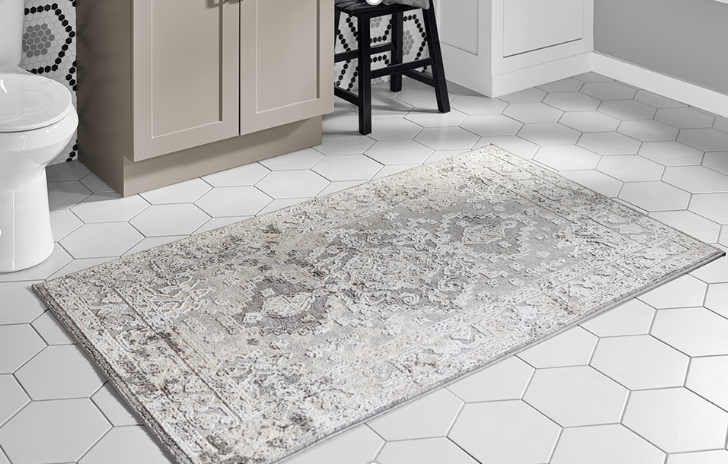 These slippery floor coverings are the worst! Over time, the rubber backing tends to chip away and the rug no longer has traction on your floor. The weakened grip causes the mat to slide under your feet, meaning you're just one wrong step away from broken bones and a trip to the ER. The best course of action is to swap out the old mat with a new, anti-slip one.
If you're sentimental like us, you may find it difficult to say goodbye to your current floor coverings. If that's the case, you can also use double-sided tape to secure loose rugs to the bathroom floor. This is a quick and easy alternative to replacing the whole rug, and often comes at a fraction of the price!
Keep Your Shower Floors Clean…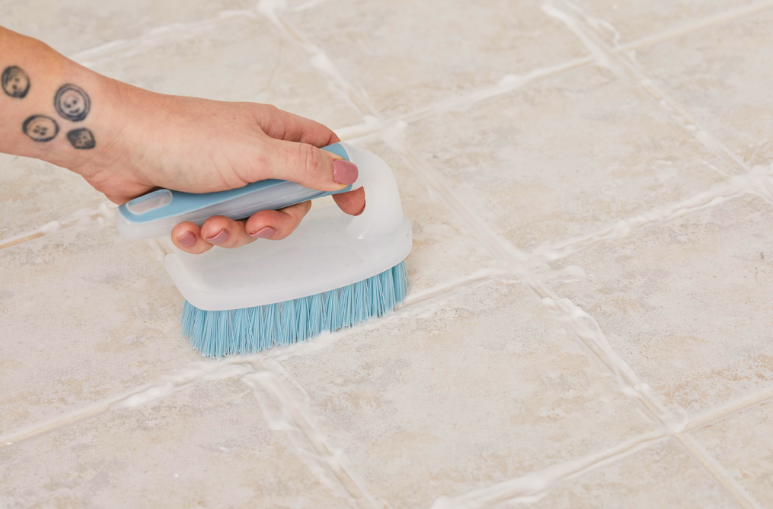 It's not surprising that shower and tub floors can get very slippery, as the soap and shampoo create a slick surface that makes standing upright a risky challenge. It's important to wash your floor after each shower to avoid a build-up of slippery residues. However, keeping it clean isn't always enough! You should also place non-slip strips and mats in your tub or shower to give yourself more traction while the water is running. And like with any mats in your home, make sure to secure the loose corners with double-sided tape!
… And Keep Your Normal Floors Dry!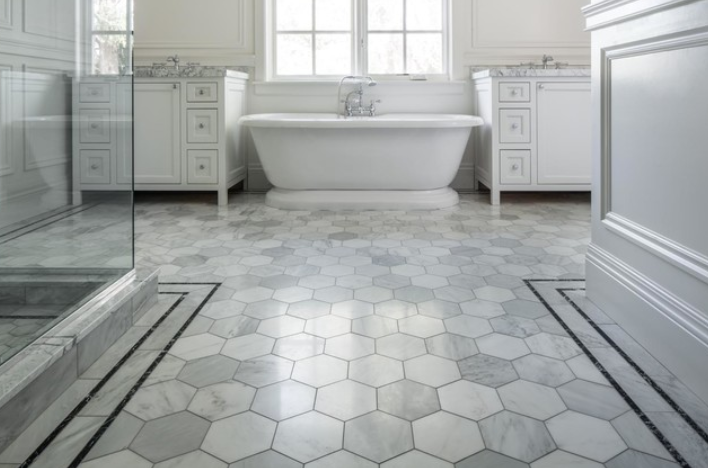 While the shower floor can be one of the most slippery spots in the bathroom, the floors just outside your shower can be just as dangerous! Make sure to keep your bathroom floor dry to prevent slips and falls when you step out of the shower. An appropriately-sized, weighted shower curtain will help prevent puddles of water from collecting on your floor.
Install Grab Bars or Rails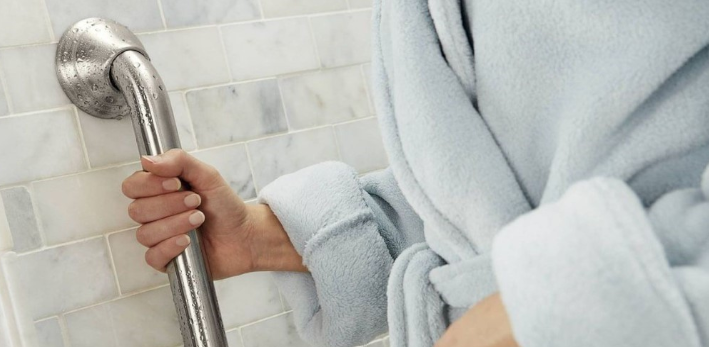 Installing grab bars is a must. Grab bars are wall-mounted handrails that help you maintain balance as you move around in the tub or shower. They also serve as something to hold onto in case of a slip or fall, as long as they are installed properly and securely. The American Disabilities Act of 1990 recommends installing a horizontal grab bar 33-36 inches above the shower floor, and a vertical bar near the shower or tub entrance. More information regarding the installation process can be found here.
It's important to note that towel bars, shower rods, and soap dishes are not safe alternatives to grab bars, as they're not capable of holding your weight (nor are they designed to). Relying on them for your safety could lead to further injury.
How Safety Aid Can Help
According to the Centers for Disease Control and Prevention, the United States sees roughly 235,000 emergency room visits annually, solely due to injuries sustained in the bathroom. Of that number, more than one third of the injuries occurred while showering or bathing.
Safety Aid recognizes the dangers of bathrooms, and our top priority has always been to provide you with safety, comfort, and peace of mind. In keeping with that goal, we are currently running a sale on our standard Grip Bar Aid and Tub Grip Bar Aid! Both products are easy to install and meet international safety guidelines.
If you have any questions about the contents of this article or about Safety Aid, reach out to us at info@safetyaid.com, or by phone at (416) 876-1010!